Tactical Radio Links (Developmental)
GA-ASI is undertaking Internal Research and Development (IRAD) initiatives focused on interim and long-term networked communication solutions that can be integrated into existing and future Remotely Piloted Aircraft (RPA).
Network Centric Communications Pod (NCCP)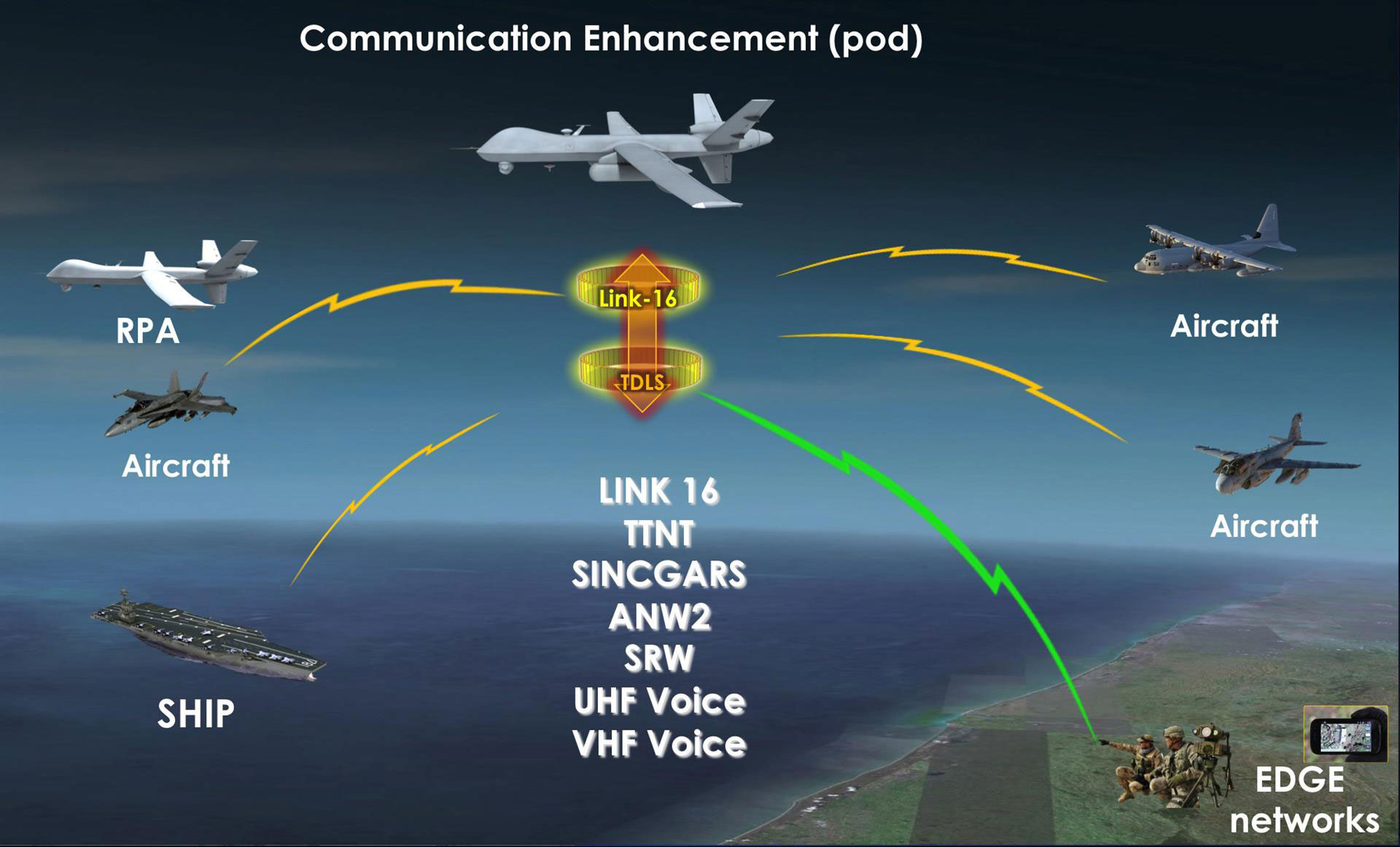 NCCP has been developed to enhance long-range reporting and communications. Integration is in progress on a wing-mounted networked communications pod that will provide a medium-altitude aerial gateway for airborne and ground communications networks systems. NCCP will consist of a best of breed mix of Joint Tactical Radio System (JTRS) software defined radios, tactical data links, and a Link 16 system.
Features/Benefits:
Delivers persistent communications coverage
Provides range extension for aerial/ground networks
Bridges JTRS and other tactical waveforms
Provides full participation on Link 16 network
Digitally connects tactical edge users to RPA sensor information
Quick-reaction capable
Connectivity Enhanced Gray Eagle (CEGE)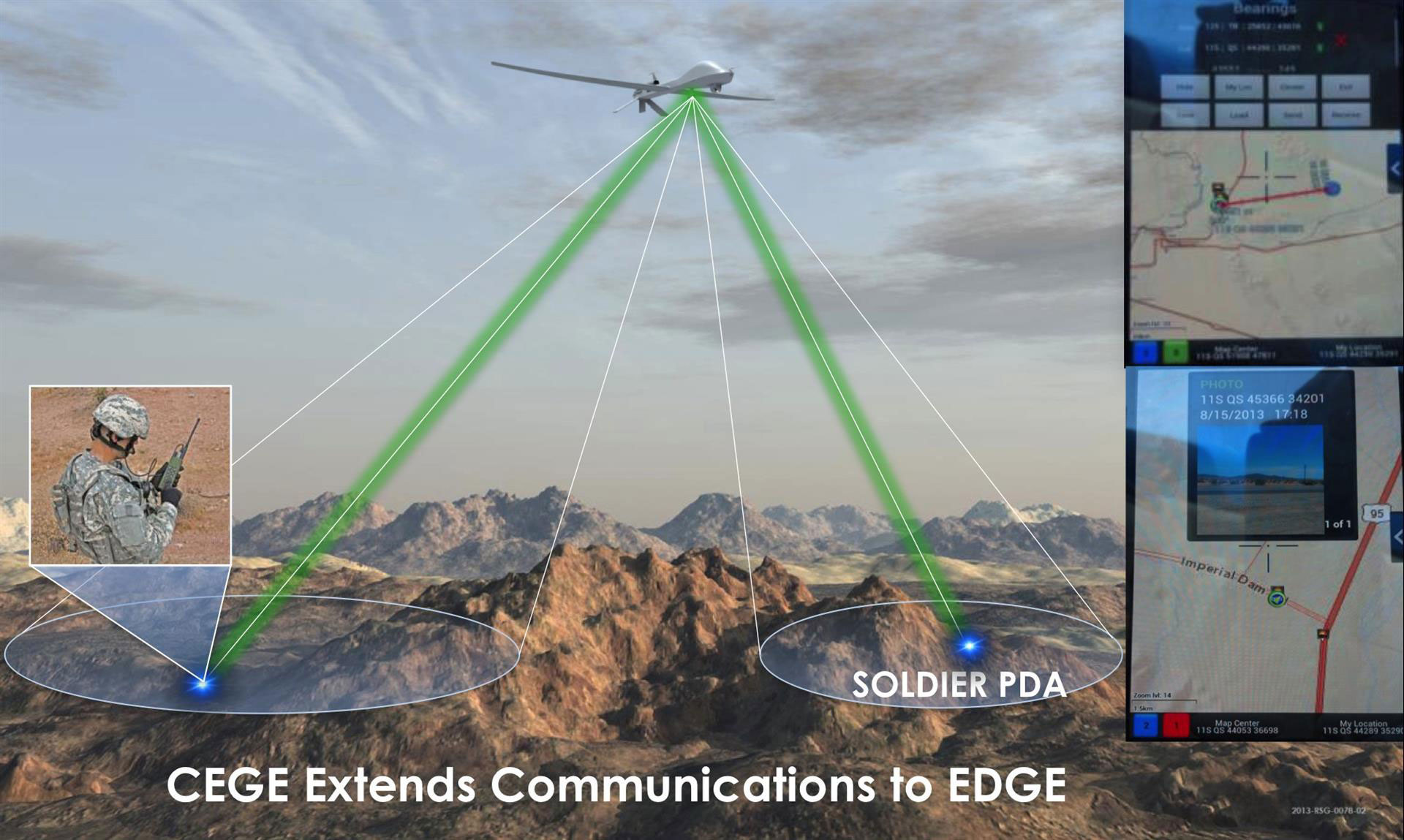 An internal research and development project, CEGE works as an airborne relay and also allows soldiers without a remote video terminal (ROVER), but with a data radio such as a PRC-117G or PRC 152, to access still imagery or Full-motion Video (FMV) from a Gray Eagle® Unmanned Aircraft System (UAS) anytime, anywhere. It also provides an extended communications relay capability which can be used to communicate with disadvantaged users at extended ranges or that have no line-of-sight with the aircraft. This significantly expands the number of users able to receive information.
Recent testing at Yuma Proving Ground successfully demonstrated the delivery of digital imagery from UAS Aerial Node to U.S. Army NETT Warrior Radio Kits. This extended ranges of digital communications from 6 kilometers to 130 kilometers, successfully expanding operations of soldier text, video, position reporting, and voice communications. CEGE can be integrated into the UAS avionics bay or mounted on the wings in a podded configuration.
Features/Benefits:
Range/relay of digital/voice communications to disadvantaged users
Low-cost and scalable to needs
Communicates and translates between JTRS waveforms
Persistent aerial node for lower/mid-tier layer
Mobile networks that detect and connect all communications nodes
Tailored communications hardware and software