STARE
System for Tasking and Real-Time Exploitation
The System for Tasking and Real-Time Exploitation (STARE) is the processing, exploitation, and dissemination (PED) tool that connects data from Intelligence, Surveillance, and Reconnaissance (ISR) platforms to the wider Intelligence Community. It provides an intelligent system to manage and distribute ISR data and intelligence through intuitive archival and retrieval features. It also provides situational awareness, automated data processing exploitation capabilities focused on reducing the PED manpower footprint.
ISR Data Management
STARE receives and stores multi-INT data from multi-domain sources including airborne, ground, and space-based platforms. The data is retrievable though an intuitive interfaces available within the STARE software or via a web browser. Exploited products, intelligence reports, and other post-processing information is also stored and retrievable.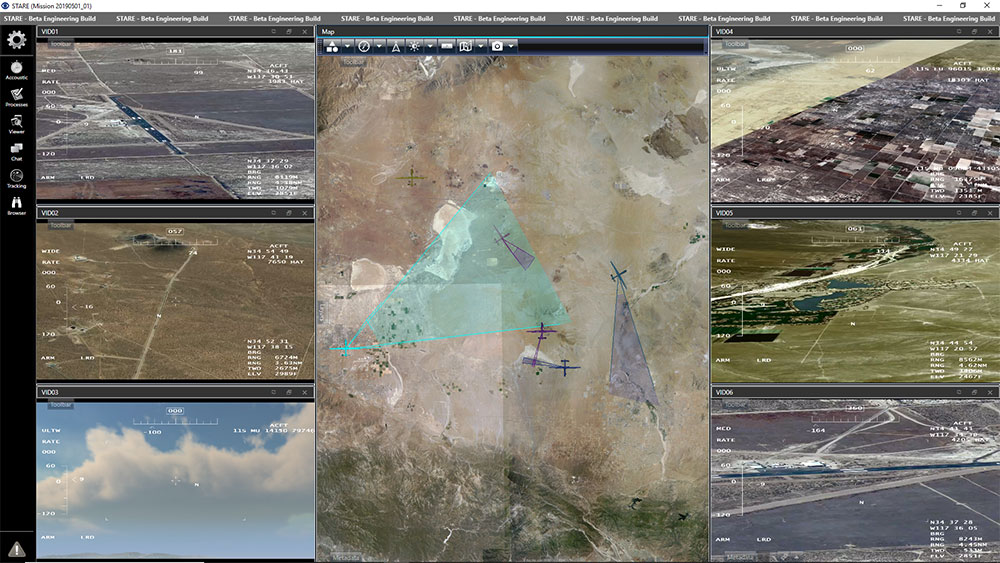 Situational Awareness
STARE displays a common intelligence picture based on the ISR information it receives. Platform locations, fields of regard, and live data are displayed on STARE's interactive 3-D map. Historical data can also be displayed. STARE ingest external feeds such as Link 16 and Automated Identification System (AIS) data to further enhance situational awareness.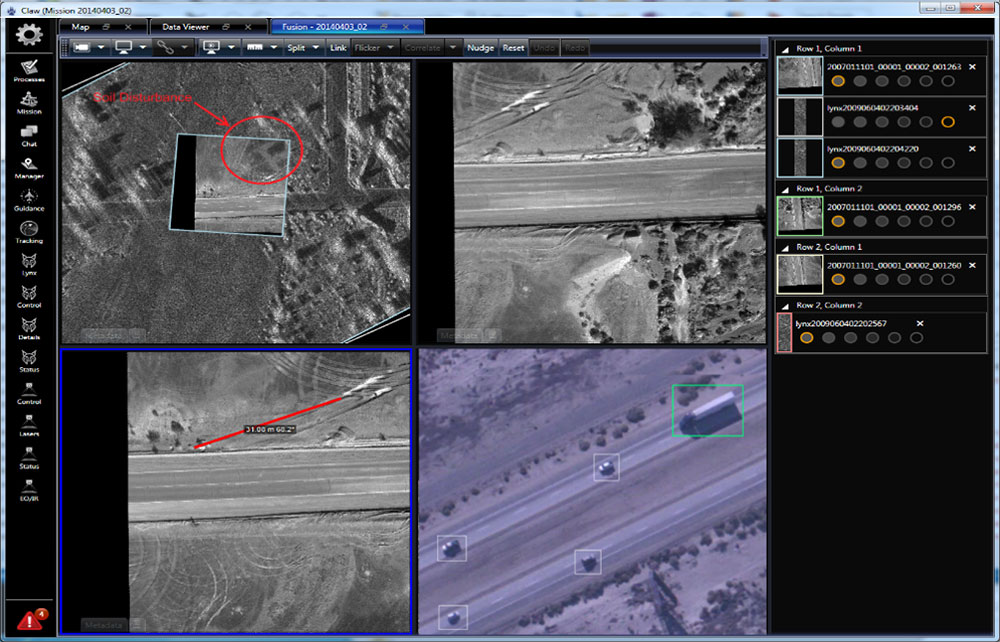 Automated Data Processing & Exploitation
The STARE System offers automated tools that enables the rapid creation of actionable intelligence with less manpower. Processing including change detection and data mosaicking occurs automatically, enhancing the efficiency of the STARE user. STARE's built-in tracker integrates multi-INT data such as ELINT, MTI, and full-motion video to correlate the separate feeds into a single track to greatly reduce the number of targets the user must inspect. STARE also automatically classify objects and detects behaviors of interest by leverage Artificial Intelligence (AI). STARE's open architecture allows for integration of third party data processing capabilities to further automate data processing and exploitation.
Data Dissemination
STARE shares the raw data it receives and products it generates to others systems using open standard formats. Standards such as STANAG 4559 are employed to exchange information with enterprise ISR systems such as NATO Coalition Shared Databases (CSD) automatically. STARE's interface also allows for the sharing of information between other imagery analyst software packages.