Portable Aircraft Control Station (PACS)
The Portable Aircraft Control Station (PACS) is a rugged, miniaturized system capable of performing all aircraft pre- and post-flight operations and engine functions. It replaces standard aircraft maintenance and control stations with a self-contained, ruggedized, portable unit ready for downrange deployment – a capable, compact, and cost-effective solution.
Combined with Automatic Takeoff and Landing Capability (ATLC) already fielded on MQ-9A, as well as SATCOM Taxi capability fielding in 2021, the PACS can replace the full-size ground control station at the launch and recovery site (LRE). Its intuitive USB hand controller and touch screens replace the standard aircraft "Stick and Throttle" functionality.
Features and Benefits
Built around a state-of-the-art processor with significant processing power, the system utilizes virtualization to eliminate the standard stick and throttle control console, workstation processors, and audio equipment found in a full-scale ground control station. Operating system includes both Linux and Windows 10 Secure Host Baseline. The unit is portable and can operate from -10 °C to 60 °C in full daylight outdoor conditions. The PACS system and software runs on commercial off-the-shelf components, which reduces end-of-life component issues and allows for future installation of MQ-9A system software on commercial off-the-shelf computers.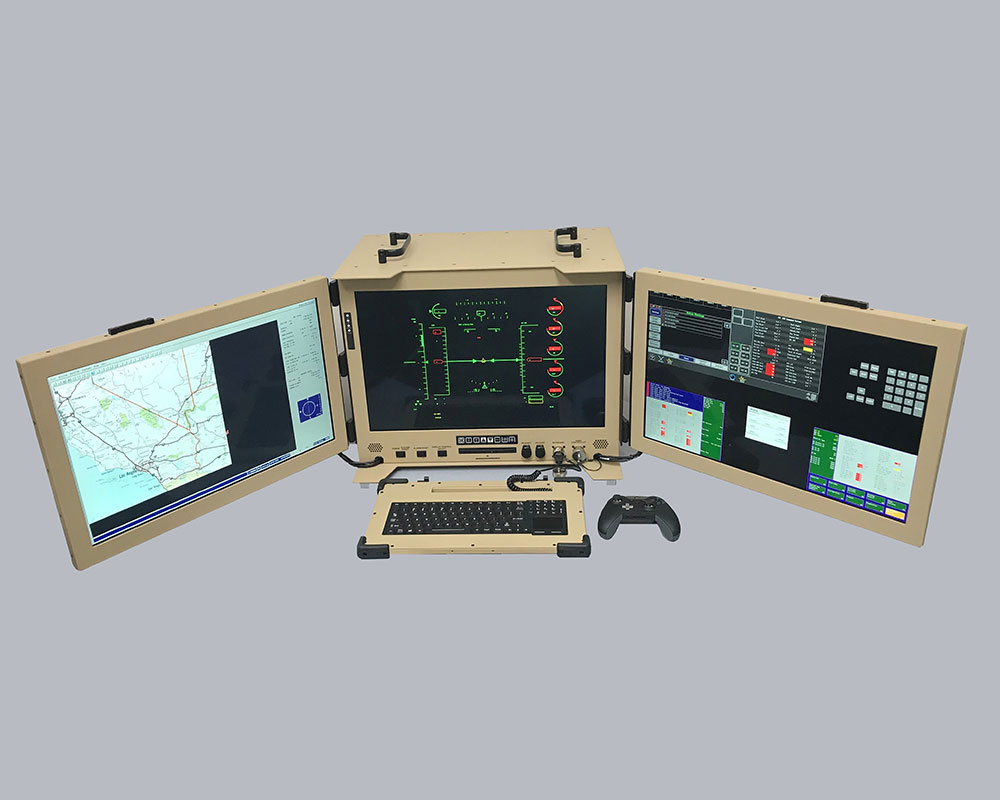 Key Features
Internal Video Capture Card
Network: 1x IPMI LAN, 2x GbE Ports
Weight: < 70 lbs
Hardened Transportable Case with Wheels
Three 24-inch Touchscreen Displays with Oleophobic Coating
2TB solid state removable hard drives
4 additional slots for removable 2.5" SATA drives
Operating Temperature Range: -10 °C to 60 °C
Filtration: 2x Dust/Particle Filter
Headset Jack and Integrated Speaker
CAC Card Reader
MIL-STD-810G Compliant