Predator C Avenger
Next-Generation Multi-Mission ISR
As with Predator® B, Predator C Avenger® was developed through the foresight and internal funding of GA-ASI. Its unique design and speed increases its survivability in higher threat environments and provides customers with an expanded quick-response armed reconnaissance capability. The first flight of Predator C occurred in April 2009. The current production version has an increased wingspan of 76 feet with additional fuel capacity resulting in an endurance increase to over 20 hours. The Avenger ER (Extended Range) first flew in October 2016 and completed an expanded flight test program in 2017.
The high-speed, multi-mission Avenger ER is a long-endurance, medium-to-high-altitude Remotely Piloted Aircraft (RPA) system that can perform wide-area surveillance, time-sensitive strike missions over land or sea, and a host of other challenging military or civilian missions. The aircraft has much higher operational and transit speeds than current Predator B-series aircraft, resulting in quick response and rapid repositioning for improved mission flexibility and survivability.
Avenger is a highly advanced, next-generation RPA. The jet-powered aircraft is equipped with a commercial Pratt & Whitney turbofan engine capable of producing over 5,000 pounds of thrust, resulting in a runway length requirement of under 5,000 feet. The engine is designed for greater fuel economy and features class-leading fuel consumption components. Avenger can operate at speeds up to 400 KTAS, at an altitude of over 50,000 feet, and 20+ hours of endurance. Its significant wing hard point payload mounting capacity enables it to carry multiple sensors, while its internal weapons bay can house 3,000 pounds of precision munitions or larger sensor payloads.
The Avenger ER employs the same materials and avionics as Predator B and is likewise controlled from the same fully-interoperable GA-ASI Ground Control Stations (GCS) used for operating Predator-series aircraft.  Avenger's low operating cost combined with high-altitude persistence make it an ideal platform to augment existing Low Density High Demand (LDHD) aircraft with long range RADAR, Signals Intelligence (SIGINT), communication relay payloads or weapons. In a contested environment the Avenger platform can penetrate Weapon Engagement Zones (WEZ) of adversary Surface-to-Air Missile Systems (SAMs) without risking human life, or fly with long range sensors outside of the WEZ of even the longest range, strategic SAMs.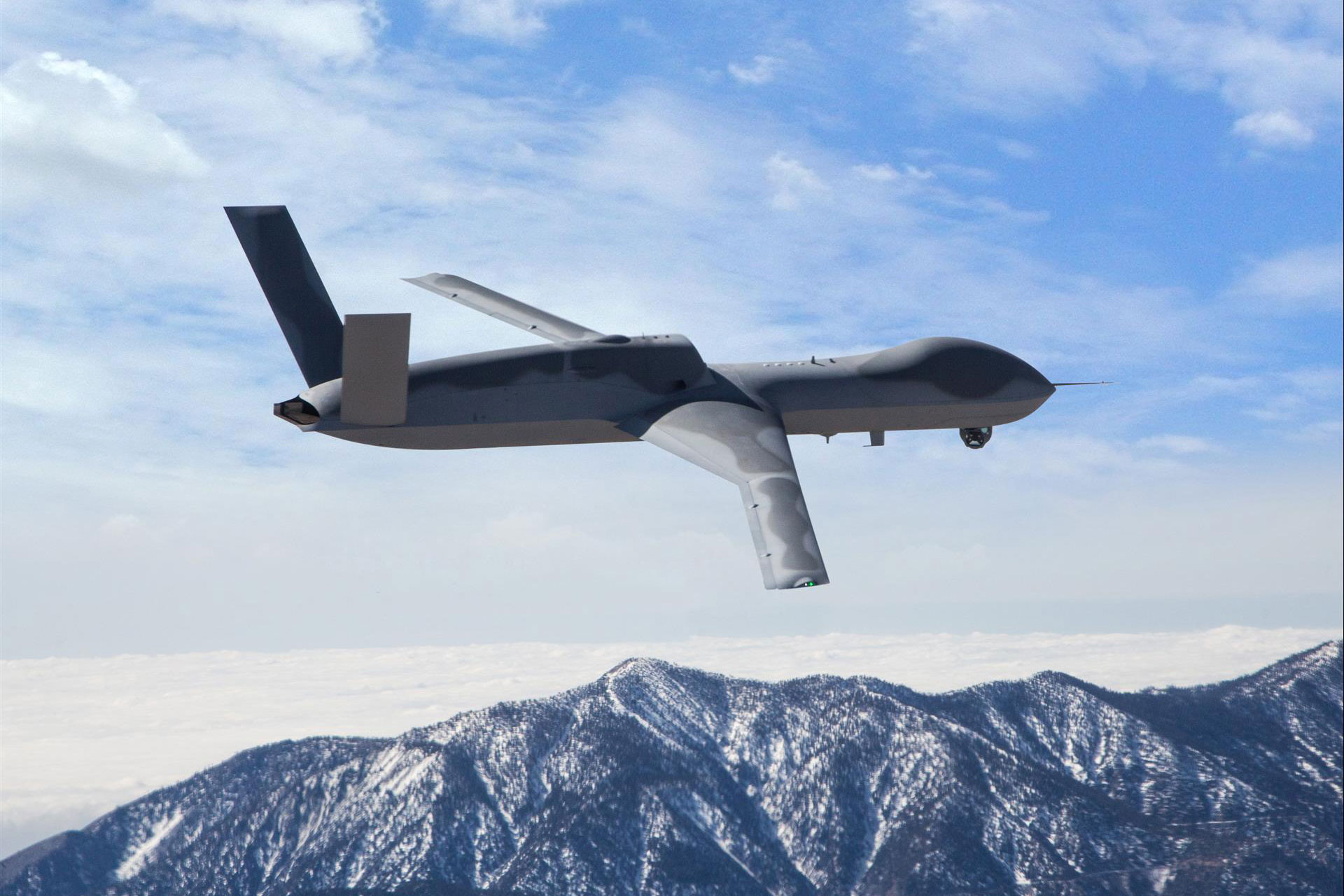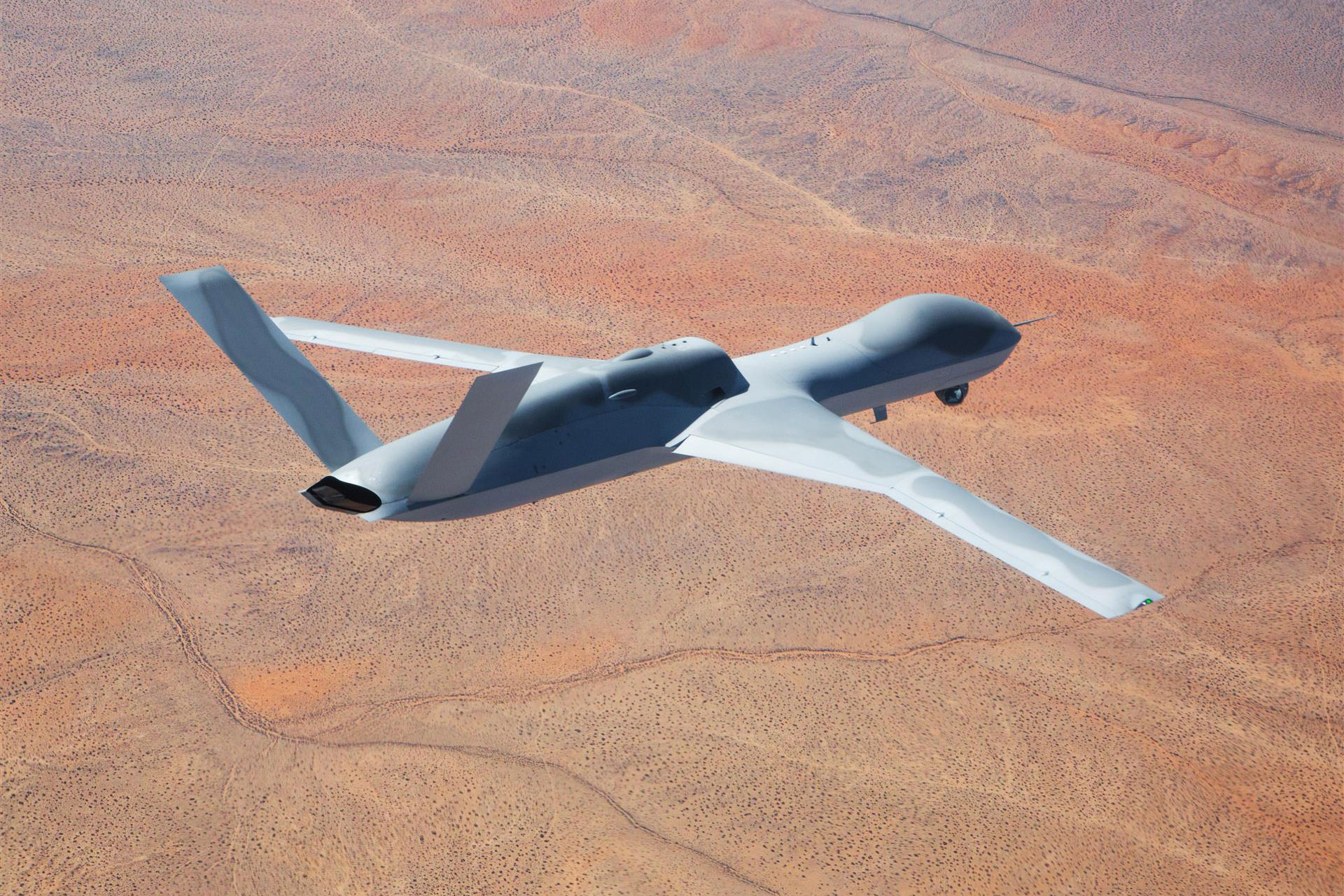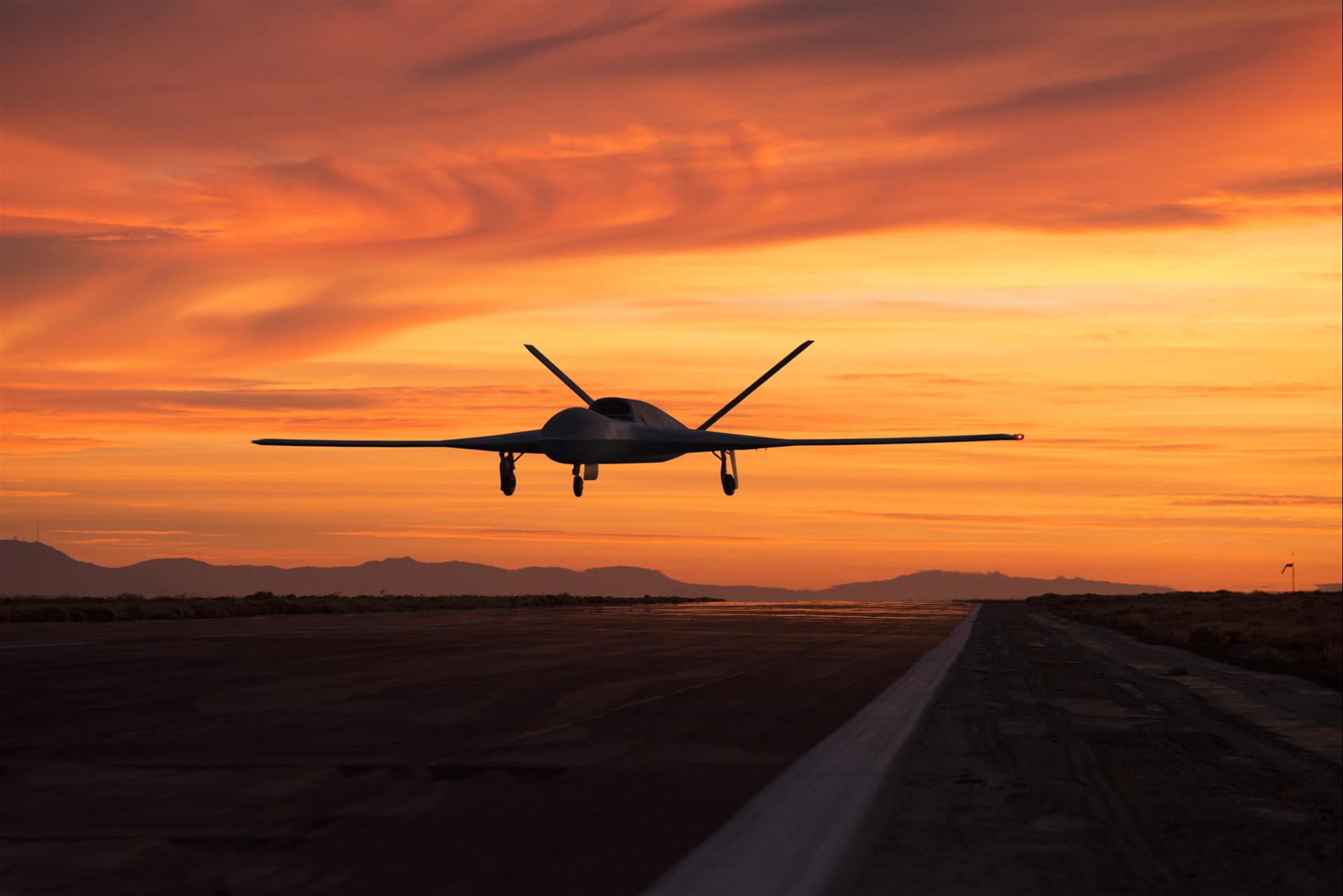 Download Images: Predator-C-Avenger-image-gallery-large.zip
Objective
Perform high-speed, long-endurance, more covert multi-mission Intelligence, Surveillance and Reconnaissance (ISR) and precision strike missions over land or sea.
Characteristics
Wing Span:
66 ft (20m)
Length:
44 ft (13m)
Powerplant:
Pratt & Whitney PW545B turbofan
Max Gross Takeoff Weight:
18,200 lb (8255 kg)
Fuel Capacity:
7,900 lb (3583 kg)
Payload Capacity:
3,500 lb int. (1588 kg)
6,500 lb Total (2948 kg)
Weapons:
Hellfire missiles
GBU-12/49, GBU-31
GBU-32, GBU-38 JDAM
GBU-39, GBU-16/48
Payloads:
EO/IR
Lynx Multi-mode Radar
SIGINT/ESM System
Communications relay
Power:
20 kW (redundant)
Performance
Max Altitude:
>50,000 ft (>15240 m)
Max Endurance:
20 hr
Max Air Speed:
400 KTAS
Standard Dash:
350 KTAS
Features
Jet performance and reliability
Internal stores carriage
Multiple payload capacity
Triple-redundant avionics
Dual-redundant flight controls
Six external hard points
Compatible with all GA-ASI GCSs
C-5/C-17 transportable (or self-deploy)