Next-Generation Surveillance Radar
The Eagle Eye radar delivers revolutionary new sensing and versatility for the latest generation of unmanned aircraft and other high-demand users. Equipped with a variety of modes and features, Eagle Eye not only provides deep and detailed performance in specific applications but also spans many operating environments, including coastal perimeters and open water, with its Maritime Wide Area Surveillance (MWAS) mode. Moving target indication, change detection, stripmap, spotlight, and other functions provide warfighters with precise, relevant, and actionable battlefield awareness. Eagle Eye's synthetic aperture radar, or SAR, lets it look through clouds, dust, haze, smoke, and other challenging conditions to generate detailed photo-like images. Inverse SAR mode uses the motion of the object to yield images of it – ideal for ships at sea against the flat ocean. And with a new video SAR mode, the system can show full-motion images of what it sees to increase the speed of detection and analysis of objects, events, and threats.
MARITIME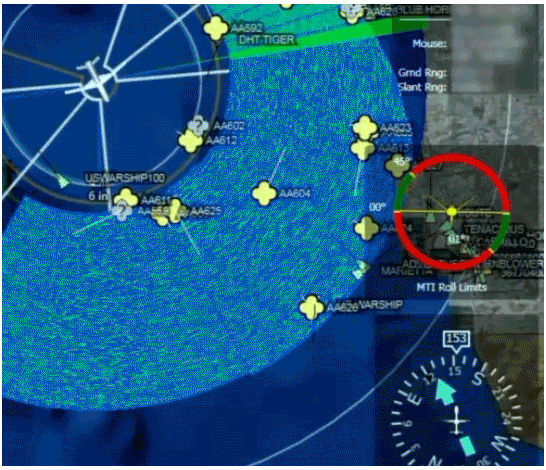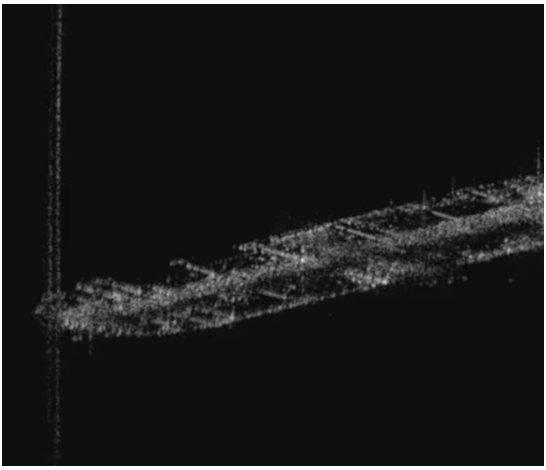 OVER LAND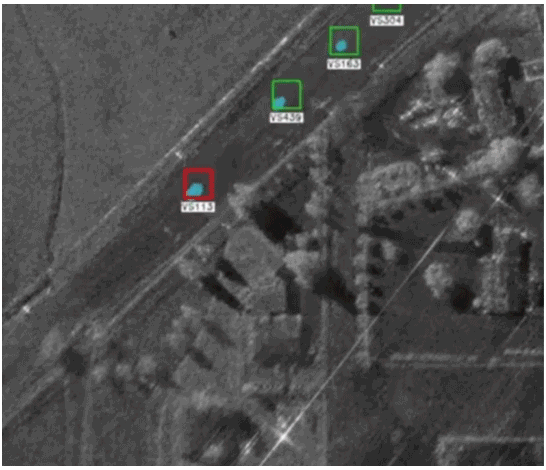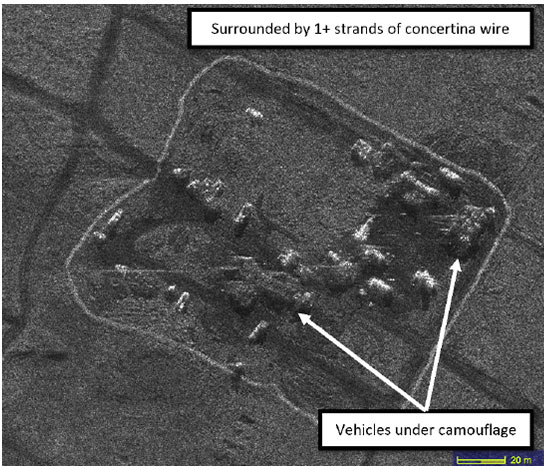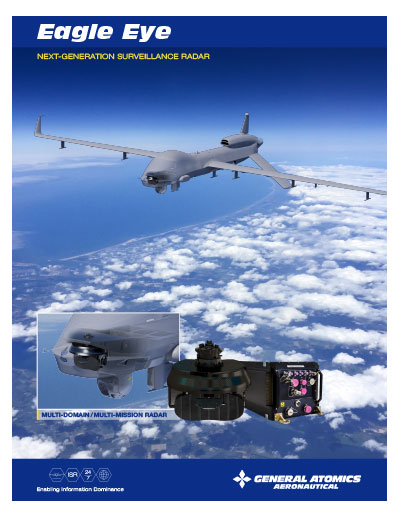 Ready for any mission, whether domestic or expeditionary, Eagle Eye provides a bird's eye view to deliver unmatched situational awareness to the warfighter.