USAF Completes First Auto-Land Using MQ-9 BLOCK 5
Signals USAF's Move Towards Increased Flight Automation for RPA
SAN DIEGO – 17 September 2018 – On August 7, the U.S. Air Force (USAF) completed the first-ever automated landing of an MQ-9 Block 5 Remotely Piloted Aircraft (RPA), followed by the first auto-takeoff on August 9. The new Automatic Takeoff and Landing Capability (ATLC) was developed by General Atomics Aeronautical Systems, Inc. (GA-ASI) to enhance mission capability.
"This new, all-weather capability greatly increases the autonomy, flexibility, combat effectiveness and safety of the MQ-9 Reaper for the USAF," said David R. Alexander, president, Aircraft Systems, GA-ASI. "Adding this level of automation will reduce the deployment burden of the warfighter and expand the scope of missions that can be flown by Air Force MQ-9s."
By automating the takeoff and landing of the RPA, ATLC helps to increase the safety and efficiency of the air crews. The auto launch and recovery during these critical phases of RPA flight also enlarges the operational envelope for cross wind operations as well as divert field landing. The ATLC development program remains on track for fielding in the fall of 2019.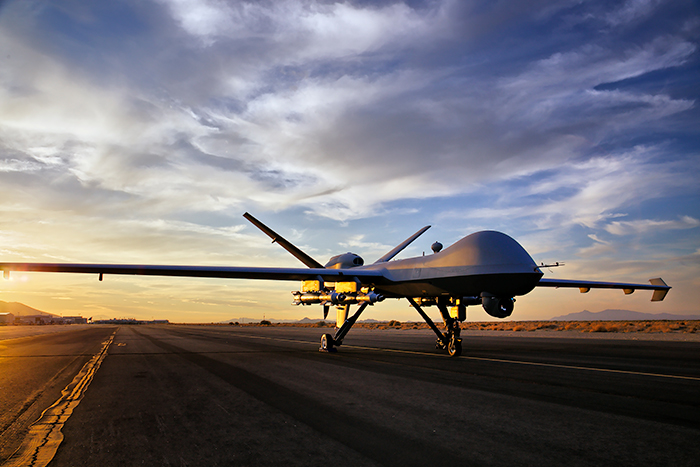 Hi-resolution photos of USAF MQ-9 Block 5 RPA are available to qualified media outlets from the listed GA-ASI media contact.
About GA-ASI
General Atomics Aeronautical Systems, Inc. (GA-ASI), an affiliate of General Atomics, is the leading designer and manufacturer of proven, reliable Remotely Piloted Aircraft (RPA) systems, radars, and electro-optic and related mission systems, including the Predator®RPA series and the Lynx®Multi-mode Radar. With more than five million flight hours,GA-ASI provides long-endurance, mission-capable aircraft with integrated sensor and data link systems required to deliver persistent flight that enables situational awareness and rapid strike. The company also produces a variety of ground control stations and sensor control/image analysis software, offers pilot training and support services, and develops meta-material antennas. For more information, visit www.ga-asi.com.
Reaper, Predator, and Lynx are registered trademarks of General Atomics Aeronautical Systems, Inc.
For more information contact:
Melissa Haynes
General Atomics Aeronautical Systems, Inc.
+1 (858) 524-8108
ASI-MediaRelations@ga-asi.com