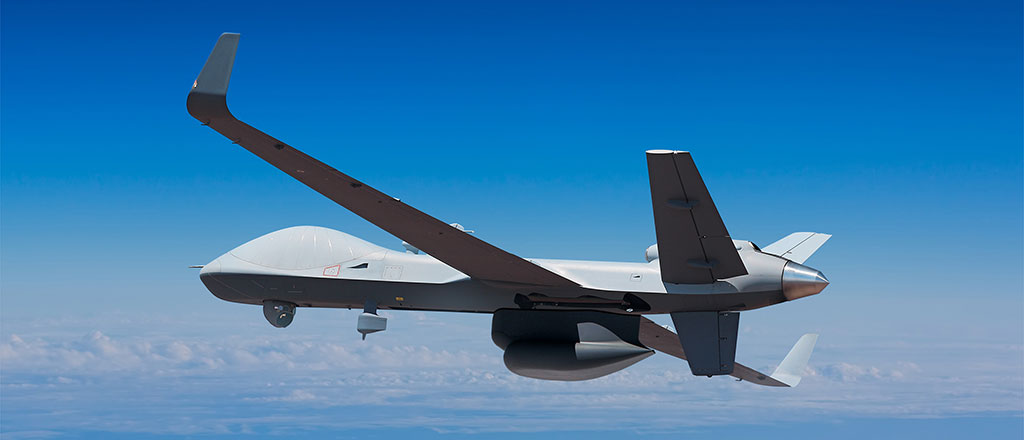 General Atomics Global Opens New Delhi Office, Announces Indian Executive
SAN DIEGO/NEW DELHI – 27 November 2018 – General Atomics today announced the opening of a new office in New Delhi, and that Mr. Pratesh Gandhi will serve as Director of India Strategic Development with responsibilities for directing business and strategic outreach efforts for General Atomics in India.
"We are very pleased to open our first office in India, and to have Pratesh Gandhi join the General Atomics team," said Linden P. Blue, CEO of General Atomics Aeronautical Systems (GA-ASI). "His expertise working with the Indian Navy provides General Atomics with an invaluable local resource to further develop and strengthen strategic and long-term relationships with the Government of India. We are looking forward to fostering new opportunities for collaboration to advance critical systems and technologies for Indian defense applications."
As director of Strategic Development, Mr. Gandhi brings a breadth of experience in defense acquisition to support General Atomics strategic initiatives in India. He is a veteran Naval Aviator with over 3,000 flying hours on a variety of aircraft, and has held flying, staff, and project office positions in the Indian Navy. He is also qualified in Flight Safety and Investigation. Mr. Gandhi has authored and edited books on naval aviation history, and is a contributor to military journals.
The United States and Indian governments have pledged to deepen defense and security cooperation, and to work together on advanced defense equipment and technology at a level commensurate with that of the closest allies and partners of the United States. General Atomics is working with both governments in an effort to provide India with a variety of systems and technologies supporting national defense, including General Atomics' MQ-9B SeaGuardian Unmanned Aerial System, and electromagnetic aircraft launch and recovery systems (EMALS) for Indian aircraft carriers.
The SeaGuardian system provides wide-area, persistent, maritime surveillance with its surface-search radar and HD-video sensor. The aircraft's collision-avoidance system and STANAG-compliant airworthiness pedigree allows safe operation in civilian airspace and in the Indian Ocean tropical weather zone.
"Establishing an office in New Delhi positions us to better collaborate with our Indian customers to deliver capabilities that address emerging security challenges in the region," continued Mr. Blue.
About GA-ASI
General Atomics Aeronautical Systems, Inc. (GA-ASI), an affiliate of General Atomics, is the world's leading designer and manufacturer of proven, reliable Unmanned Aircraft Systems (UAS), radars and related mission systems, including the Predator®, Reaper® and Gray Eagle UAS programs of record and the Lynx® Multi-mode Radar. With more than 5 million flight hours, GA-ASI provides long-endurance, multi-mission capable aircraft with integrated sensors and data link systems required to deliver persistent flight, enabling situational awareness and rapid strike. The company also produces a variety of ground control stations and sensor control/image analysis software, offers pilot training and support services, and develops meta-material antennas. For more information, visit www.ga-asi.com.
About General Atomics Electromagnetic Systems
General Atomics Electromagnetic Systems (GA-EMS) Group is a global leader in the research, design, and manufacture of first-of-a-kind electromagnetic and electric power generation systems. GA-EMS' history of research, development, and technology innovation has led to an expanding portfolio of specialized products and integrated system solutions supporting aviation, space systems and satellites, missile defense, power and energy, and processing and monitoring applications for critical defense, industrial, and commercial customers worldwide.
SkyGuardian is a trademark and Predator, Reaper, and Lynx are registered trademarks of General Atomics Aeronautical Systems, Inc.
For more information contact:
GA-ASI Media Relations
General Atomics Aeronautical Systems, Inc.
+1 (858) 524-8108
ASI-MediaRelations@ga-asi.com