GA-ASI Selected to Provide RPAS to Royal Netherlands Defence Force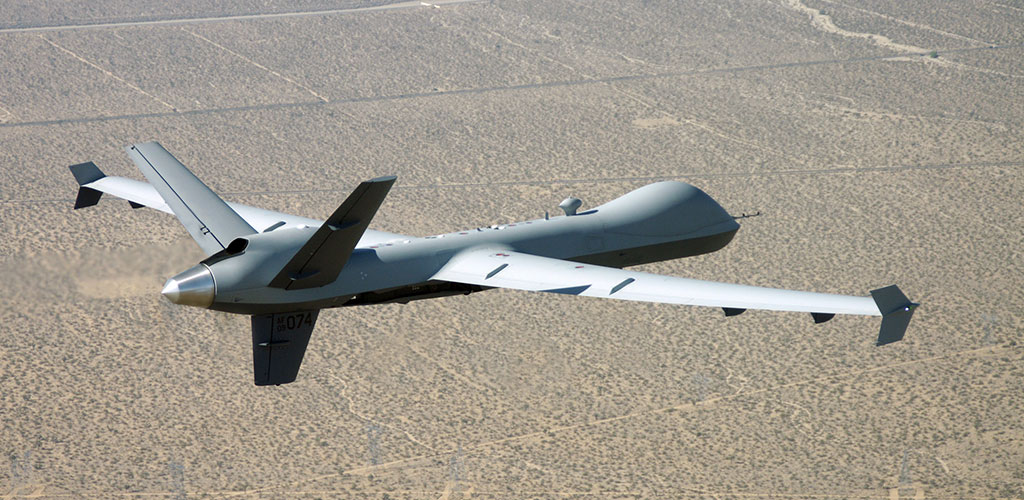 FARNBOROUGH AIRSHOW – 17 July 2018 – General Atomics Aeronautical Systems, Inc. (GA‑ASI), the world's leading manufacturer of Unmanned Aircraft Systems (UAS), has been selected to provide UAS to the Royal Netherlands Air Force (RNLAF). This decision follows consideration by the Ministry of Defence for the Netherlands.
"We are extremely pleased to have the opportunity to meet the UAS requirements of the Royal Netherlands Air Force," said Linden Blue, CEO of GA-ASI. "We are committed to providing a NATO-interoperable solution that enhances the ISR capabilities of the Netherlands and the Alliance."
GA-ASI will deliver its Predator® B/MQ-9 Reaper® Medium Altitude, Long-endurance (MALE) UAS to the Dutch Military. The existing MQ-9 fleet has logged over two million operational flight hours with the USAF, UK RAF, Italian and French Air Forces, NASA and the US DHS. The Spanish Air Force is scheduled to take delivery of MQ-9 systems in 2019.
The multi-mission Predator B has up to 26 hours of flight endurance and carries HD-video sensors (optical and IR), ground-imaging/MTI/maritime radar, and other surveillance sensors. The aircraft features an extensive payload capacity (386 kg internally, 1361 kg externally), with a maximum altitude of 45,000 feet/13700 meters.
About GA-ASI
General Atomics Aeronautical Systems, Inc. (GA-ASI), an affiliate of General Atomics, is the world's leading designer and manufacturer of proven, reliable Unmanned Aircraft Systems (UAS), radars, and electro-optic and related mission systems, including the Predator®, Reaper® and Gray Eagle UAS programs of record and the Lynx® Multi-mode Radar. With more than 5 million flight hours, GA-ASI provides long-endurance, multi-mission capable aircraft with integrated sensor and data link systems required to deliver persistent flight, enabling situational awareness and rapid strike. The company also produces a variety of ground control stations and sensor control/image analysis software, offers pilot training and support services, and develops meta-material antennas. For more information, visit www.ga-asi.com.
Predator, Reaper, and Lynx are registered trademarks of General Atomics Aeronautical Systems, Inc.
For more information contact:
Melissa Haynes
General Atomics Aeronautical Systems, Inc.
+1 (858) 524-8108
ASI-MediaRelations@ga-asi.com