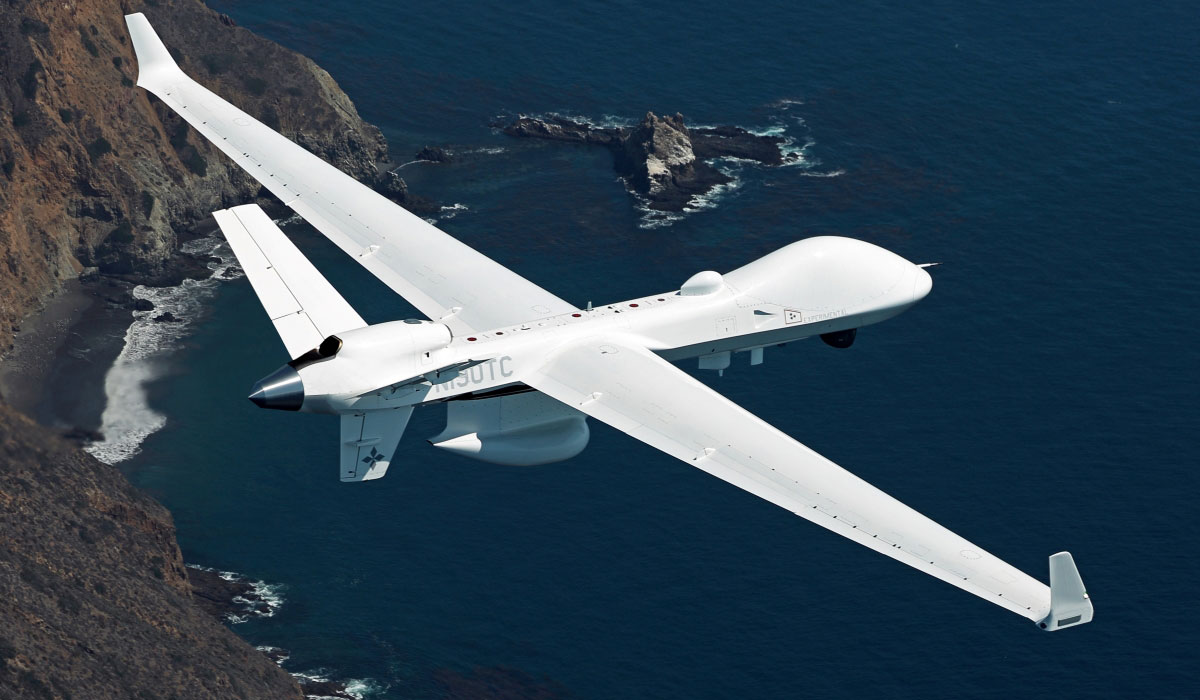 GA-ASI Selected for Japan Maritime Self-Defense Force MALE RPAS Project
Trial Operation Using SeaGuardian® RPA Scheduled to Begin in April 2023
SAN DIEGO – February 27 2023 – General Atomics Aeronautical Systems, Inc. (GA-ASI), the global leader in Remotely Piloted Aircraft Systems (RPAS), is pleased to be selected to support the Japan Maritime Self-Defense Force (JMSDF) Medium-Altitude, Long-Endurance (MALE) RPAS Trial Operation Project. The project will feature GA-ASI's MQ-9B SeaGuardian® and will begin in April 2023.
SeaGuardian will be used to conduct various tests to review adaptability to support JMSDF's manned-unmanned teaming missions and its level of manpower reduction. The Japanese government announced that Japan Coast Guard and JMSDF will be exchanging the data obtained by the MQ-9Bs operated for each of the government's branches.
"We're pleased to support the JMSDF's trial operation with our SeaGuardian UAS," said GA-ASI President David R. Alexander. "We know there is a need in Japan and worldwide for affordable long-endurance airborne surveillance in the maritime domain."
SeaGuardian features a multi-mode maritime surface-search radar with an Inverse Synthetic Aperture Radar (ISAR) imaging mode, an Automatic Identification System (AIS) receiver, and a High-Definition – Full-Motion Video sensor equipped with optical and infrared cameras. This sensor suite enables real-time detection and identification of surface vessels over thousands of square nautical miles and provides automatic tracking of maritime targets and correlation of AIS transmitters with radar tracks.
SkyGuardian® and SeaGuardian® are revolutionizing the long-endurance RPAS market by providing true all-weather capability and are built to achieve Type Certification based on STANAG-4671 (NATO standard) airworthiness compliance. This feature, along with GA-ASI's operationally proven collision avoidance radar, enables flexible operations in civil airspace.
About GA-ASI
General Atomics Aeronautical Systems, Inc. (GA-ASI), an affiliate of General Atomics, is a leading designer and manufacturer of proven, reliable Remotely Piloted Aircraft (RPA) systems, radars, and electro-optic and related mission systems, including the Predator® RPA series and the Lynx® Multi-mode Radar. With more than six million flight hours, GA-ASI provides long-endurance, mission-capable aircraft with integrated sensor and data link systems required to deliver persistent flight that enables situational awareness and rapid strike. The company also produces a variety of ground control stations and sensor control/image analysis software, offers pilot training and support services, and develops meta-material antennas. For more information, visit www.ga-asi.com.
Avenger, Lynx, Predator, SeaGuardian, and SkyGuardian are registered trademarks of General Atomics Aeronautical Systems, Inc.