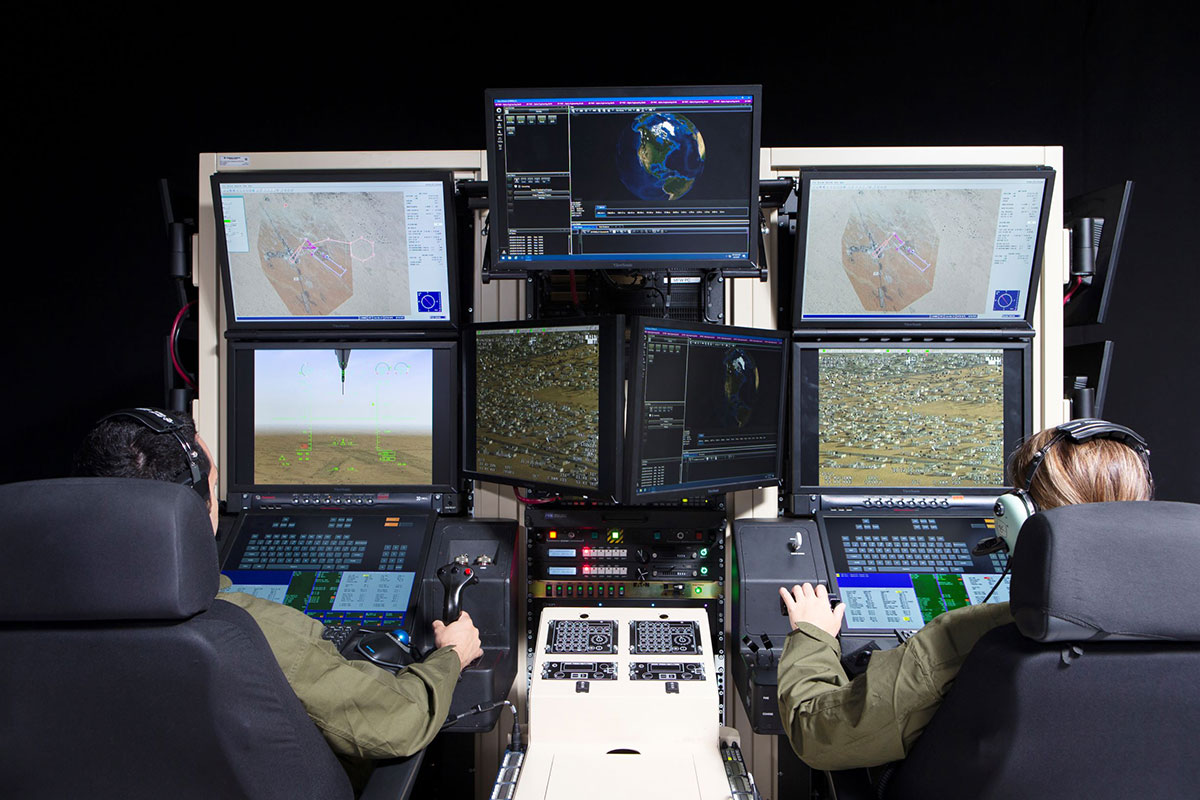 GA-ASI Installs New Predator Mission Trainer at FTTC
New Simulator Will Aid in Training for Operators of MQ-9 Block 5
SAN DIEGO – 27 March 2020 – General Atomics Aeronautical Systems, Inc. (GA‑ASI) has installed a new Predator Mission Trainer (PMT) at its Flight Test and Training Center (FTTC) in Grand Forks, North Dakota. The aircraft flight simulator, produced by CAE, will be used to train operators of MQ-9 Block 5 Remotely Piloted Aircraft (RPA). GA-ASI offers a range of pilot and sensor operator training at the FTTC for operators of GA-ASI's family of RPA systems. The new PMT extends the training capability of the FTTC, which already features a Block 1 simulator and Ground Control Systems (GCS).
"The Predator Mission Trainer will be used to advance the quality and capability of our RPA training at the FTTC," said David R. Alexander, President, GA-ASI. "The PMT will increase training efficiency because it allows us to focus our training and repeat training events in the simulator more easily than on an actual flight system."
The PMT provides very high fidelity training across the full spectrum of mission training, allowing GA-ASI to update its syllabus to rely more heavily on simulator training and reduce potential airspace and weather impacts. "We believe the new Predator Mission Trainer will be a great training asset for our customers," said Alexander. GA-ASI anticipates this PMT will be the first of several to be fielded for its customer base.
Hi-resolution images of the Predator Mission Trainer are available to qualified media outlets from GA-ASI.
About GA-ASI
General Atomics Aeronautical Systems, Inc. (GA-ASI), an affiliate of General Atomics, is a leading designer and manufacturer of proven, reliable Remotely Piloted Aircraft (RPA) systems, radars, and electro-optic and related mission systems, including the Predator® RPA series and the Lynx® Multi-mode Radar. With more than six million flight hours, GA-ASI provides long-endurance, mission-capable aircraft with integrated sensor and data link systems required to deliver persistent flight that enables situational awareness and rapid strike. The company also produces a variety of ground control stations and sensor control/image analysis software, offers pilot training and support services, and develops meta-material antennas. For more information, visit www.ga-asi.com.
Predator, Lynx, SeaGuardian and SkyGuardian are registered trademarks of General Atomics Aeronautical Systems, Inc.
For more information contact:
GA-ASI Media Relations
General Atomics Aeronautical Systems, Inc.
+1 (858) 524-8108
ASI-MediaRelations@ga-asi.com