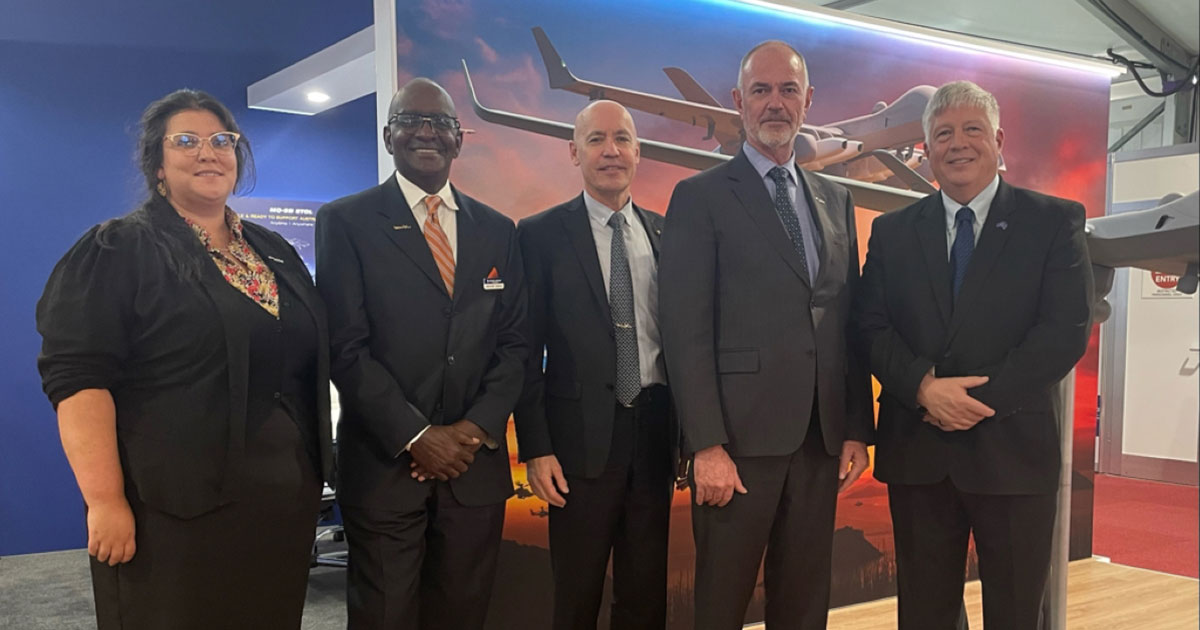 GA-ASI Establishes New Collaboration Agreement with Leidos in Australia
Represents a Continuation of Business Relationship With Cobham Australia
SAN DIEGO – 01 March 2023 – General Atomics Aeronautical Systems, Inc. (GA-ASI) and Leidos have agreed to continue the successful business relationship previously held between GA-ASI and Cobham Australia. With Leidos' acquisition of the Cobham Special Mission business in October 2022, Leidos has now assumed the role of GA-ASI's primary Australian industry collaborator for defence and security business.
The arrangement will support discussions relating to a Defence Armed Remotely Piloted Aircraft System, and the Australian Border Force future crewed/uncrewed aircraft system under the Civil Maritime Capability Program.
Discussions are also underway between Leidos and GA-ASI for cooperation on further defence projects in Australia and opportunities in the U.S.
"GA-ASI is delighted to establish a collaboration agreement with Leidos that continues the successful business relationship previously held with Cobham since 2006," said Ken Loving, GA-ASI regional vice president for Indo-Pacific. "The broader and deeper capabilities that Leidos brings to the relationship, including its impressive capability within Australia, combined with GA-ASI's substantial global experience in remotely piloted and autonomous aircraft systems, will provide an impressive capability for Australia's future defence and security needs."
Leidos Australia Chief Executive Paul Chase said, "We are delighted to continue and build upon the terrific partnership that Cobham Special Mission has developed with GA-ASI over the past 17 years. When we acquired Special Mission last year, we recognised the huge potential for both advancing current capabilities and services and pursuing new opportunities in Australia and globally. General Atomics has excellent technology and by collaborating with them, our complementary capabilities and experience will combine to provide world-class solutions for current and future customers."
About GA-ASI
General Atomics Aeronautical Systems, Inc. (GA-ASI), an affiliate of General Atomics, is a leading designer and manufacturer of proven, reliable remotely piloted aircraft (RPA) systems, radars, and electro-optic and related mission systems, including the Predator® RPA series and the Lynx® Multi-mode Radar. With more than seven million flight hours, GA-ASI provides long-endurance, mission-capable aircraft with integrated sensor and data link systems required to deliver persistent flight that enables situational awareness and rapid strike. The company also produces a variety of ground control stations and sensor control/image analysis software, offers pilot training and support services, and develops meta-material antennas. For more information, visit www.ga-asi.com


Avenger, Lynx, Predator, SeaGuardian, and SkyGuardian are registered trademarks of General Atomics Aeronautical Systems, Inc.