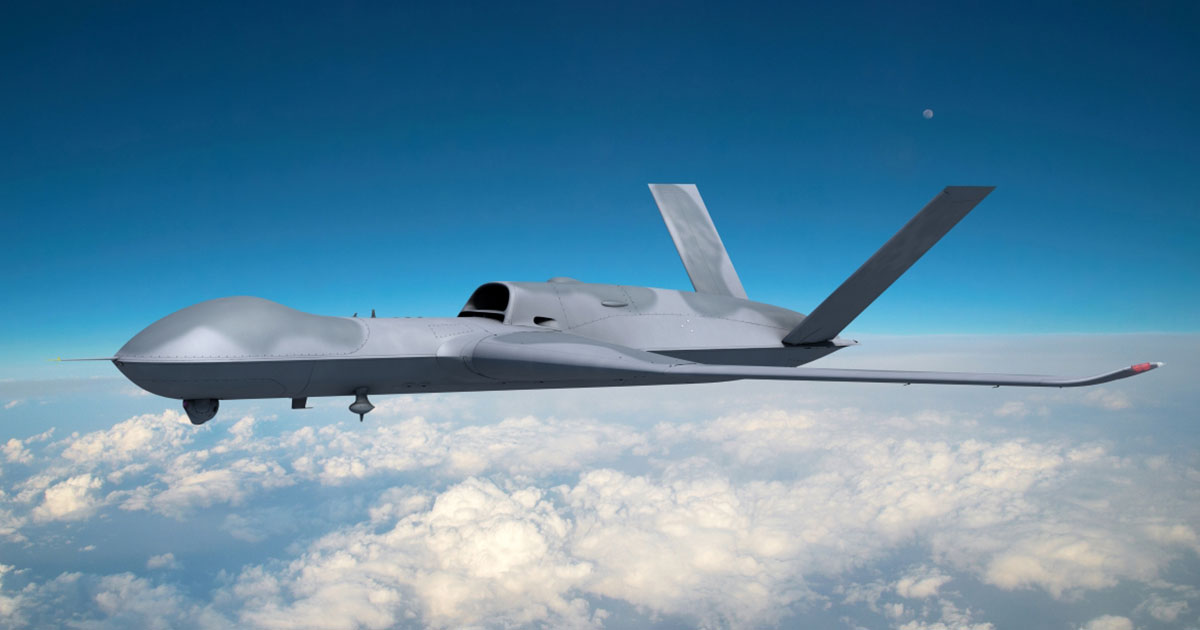 GA-ASI Awarded OBSS Contract from AFRL
SAN DIEGO – 02 November 2021 – General Atomics Aeronautical Systems, Inc. (GA-ASI) received a $17.8 million award from the Air Force Research Laboratory (AFRL) to design and develop an unmanned Off-Board Sensing Station (OBSS) aircraft. AFRL is developing an open architecture concept Autonomous Collaborative Platform (ACP) to achieve its goals of rapid time-to-market and low acquisition cost, while extending and enhancing the sensing volume of manned platforms.
"We're excited to continue working on this project with AFRL," said Chris Seat, senior vice president of Special Programs for GA-ASI. "Our experience in developing and delivering the most cost-effective and forward-looking UAS solutions puts GA-ASI in a great position to deliver the right ACP to meet our customer's requirements."
The award covers the next 12 months as the base effort, and if the option is exercised, GA-ASI will spend the following 15 months manufacturing and flight demonstrating the aircraft with the award potentially growing to a total of $49 million.
About GA-ASI
General Atomics-Aeronautical Systems, Inc. (GA-ASI), an affiliate of General Atomics, is a leading designer and manufacturer of proven, reliable remotely piloted aircraft (RPA) systems, radars, and electro-optic and related mission systems, including the Predator® RPA series and the Lynx® Multi-mode Radar. With more than seven million flight hours, GA-ASI provides long-endurance, mission-capable aircraft with integrated sensor and data link systems required to deliver persistent flight that enables situational awareness and rapid strike. The company also produces a variety of ground control stations and sensor control/image analysis software, offers pilot training and support services, and develops meta-material antennas. For more information, visit www.ga-asi.com.


For more information contact:
GA-ASI Media Relations
General Atomics Aeronautical Systems, Inc.
+1 (858) 524-8108
ASI-MediaRelations@ga-asi.com
Avenger, Lynx, Predator, SeaGuardian and SkyGuardian are registered trademarks of General Atomics Aeronautical Systems, Inc.