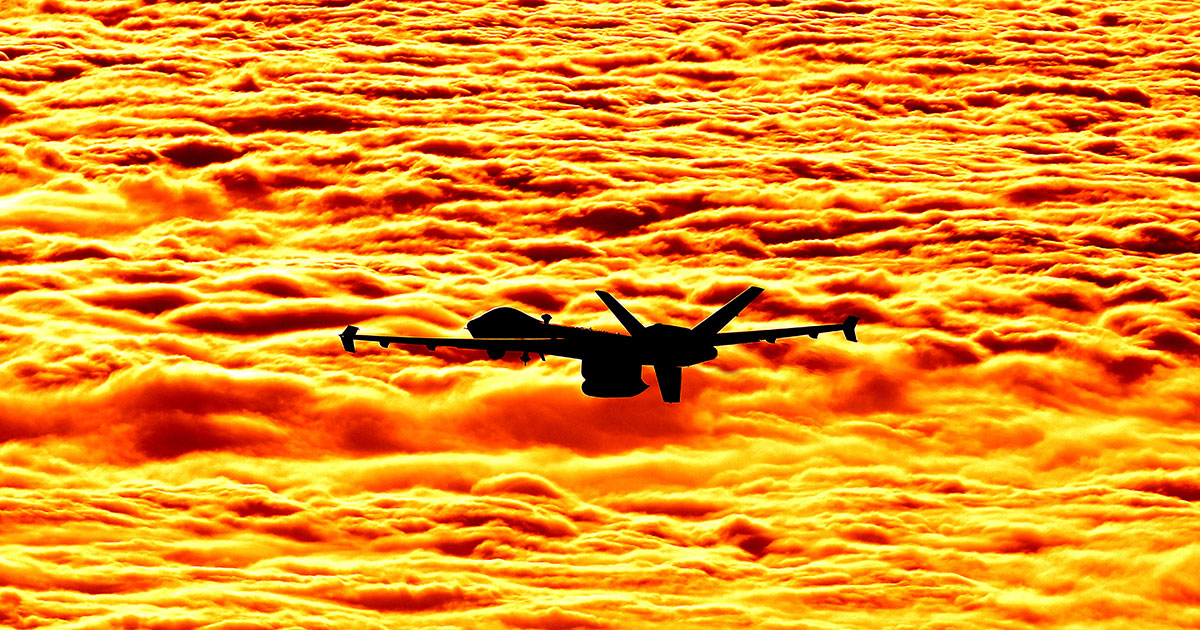 Leasing & Services: Payloads, Pricing and Performance
By Lily Hinz
Just as choosing whether to lease a new car instead of buying it comes down to priorities, the choice to lease or use an alternative ISR service with a GA-ASI Remotely Piloted Aircraft System (RPAS) is based on customer priorities. Each customer has unique needs, limitations and budgets, so the company's Leasing and Services department operates with this mindset as its main driver.
There are two international leasing scenarios, both involving a Company-Owned/Company-Operated (COCO) construct. The first scenario looks like this: A nation is walking down the path toward full acquisition of an aircraft but, in the meantime, would like to "try before they buy" to learn how to operate the aircraft and how it can interact with other operational assets.
The second leasing scenario is a situation where a country may not have the financial resources to acquire the aircraft, but needs access to the ISR capabilities it offers. Both scenarios are turnkey operations. GA-ASI provides the hardware, the people, the satellite bandwidth and the Processing, Exploitation and Dissemination (PED) capabilities, which means the data is getting where it needs to go, and decision-makers have the best information to act. The host nation typically provides hangar space and access to their facilities.
International leasing is one of the fastest-growing parts of GA-ASI's profile, with India's leasing of two MQ-9B Pre-Production (PP) SeaGuardians serving as a great example for other partner nations to follow. Last year, India approached GA-ASI with an aircraft requirement that, in a little more than two months, transitioned from a requirement to the presence of an operational MQ-9B PP flying in support of Indian Navy maritime ISR needs. Leasing allows customers to get very comfortable with the platform and India has already noted the SeaGuardian's incredible endurance and reliability.
On the domestic side, GA-ASI's Leasing and Services department is looking at both government and commercial sectors. Customers have presented the company with requests for ISR services in a "pay by the hour" scenario, which is another growing area of business for GA-ASI. Domestic flights can be flown out of the company's airfields in Gray Butte, Calif., Palmdale, Calif., or Grand Forks, N.D. In many cases, the establishment of a new site would not be necessary. GA-ASI personnel are executing COCOs for U.S. Combatant Commanders in the Middle East, Africa and Southern Command.
The U.S. Air Force does "remote split operations" out of Creech Air Force Base, which employs a launch-and-recovery ground control element for take-off and landing operations at the forward operating location, while the crew based in the continental United States executes command and control of the remainder of the mission via beyond-line-of-sight links. GA-ASI is looking at how we can apply remote split operations for COCO leases, as it would result in cost savings with a smaller number of personnel deployed to a forward location, consolidated control of different flights in one location, and, in turn, simplified command and control.
Leasing and Services operates with the "three Ps" -- payloads, pricing and performance – as its "secret sauce." The continuing innovative development of payloads for customers' unique needs is one of GA-ASI's main attractions. Pricing is always a factor, and the company aims to reduce costs to customers whenever possible. An example of this in action can be found in the General Atomics Terrestrial Earth Station, or GATES, which is a satellite communications system that will save customers money once it is fully online. Finally, the company values performance and how we monitor it. It is not enough to simply deploy our capabilities; we continually monitor performance of our aircraft, and the teams operating them, to ensure we are meeting customer expectations.
GA-ASI is proud of its worldwide operations where missions are flown every day in support of ISR priorities, and the company's ability to provide leasing and services based on customers' unique, emerging needs is only growing stronger.
-ISR/24/7/365-