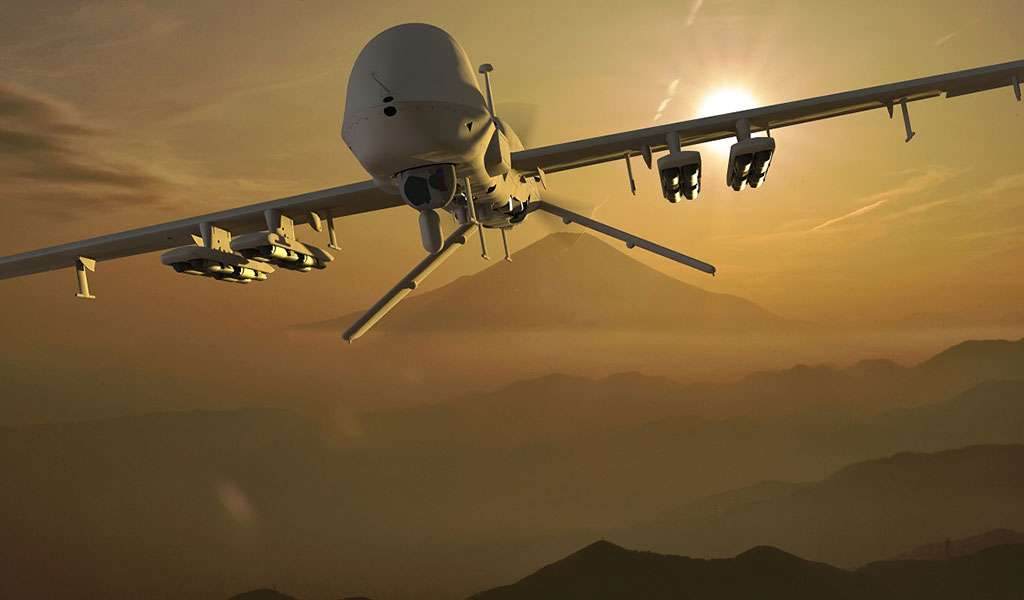 GA-ASI Wins Aviation Week Program Excellence Award
SAN DIEGO – 26 OCTOBER 2020 – At Aviation Week's DefenseChain Conference held Oct. 19-21, General Atomics Aeronautical Systems, Inc. (GA-ASI) won the 2020 Program Excellence Award in the category of Original Equipment Manufacturer (OEM) Sustainment for its Gray Eagle Unmanned Aircraft System (UAS) Performance Based Logistics.
According to Aviation Week, the annual awards honor global aerospace and defense programs and projects, their leaders and their teams for excellence in executing their work to create value, adapt to complexity, and organizational excellence validated by quality processes, people development, tools and leadership.
"This is a great honor for the GA-ASI Gray Eagle team," said GA-ASI Vice President of Army Programs Don Cattell. "This is a testament to GA-ASI's commitment to bringing best value solutions to our U.S. Army customer and most importantly, our Soldiers, and we sincerely appreciate Aviation Week's recognition of the team's accomplishments."
The Gray Eagle Extended Range UAS is a 40-hour endurance variant of the U.S. Army's MQ-1C Gray Eagle. It provides the U.S. Army with increased payload capacity to support future mission tasking with considerable improvements in system reliability and maintainability. GA-ASI continues modernization in both aircraft reliability and mission effectiveness. The next milestone that GA-ASI will accomplish is flight-testing of the 200 HP Enhanced Heavy Fuel Engine and dual 7.5kw brushless generators. GA-ASI will continue Multi-Domain Operation (MDO) demonstrations next year to advance the aircraft and its payloads to meet the emerging needs of the U.S. Army.
About GA-ASI
General Atomics Aeronautical Systems, Inc. (GA-ASI), an affiliate of General Atomics, is a leading designer and manufacturer of proven, reliable Remotely Piloted Aircraft (RPA) systems, radars, and electro-optic and related mission systems, including the Predator® RPA series and the Lynx® Multi-mode Radar. With more than six million flight hours, GA-ASI provides long-endurance, mission-capable aircraft with integrated sensor and data link systems required to deliver persistent flight that enables situational awareness and rapid strike. The company also produces a variety of ground control stations and sensor control/image analysis software, offers pilot training and support services, and develops meta-material antennas. For more information, visit www.ga-asi.com. Predator and Lynx are registered trademarks of General Atomics Aeronautical Systems, Inc.
For more information contact:
GA-ASI Media Relations
General Atomics Aeronautical Systems, Inc.
+1 (858) 524-8108
ASI-MediaRelations@ga-asi.com